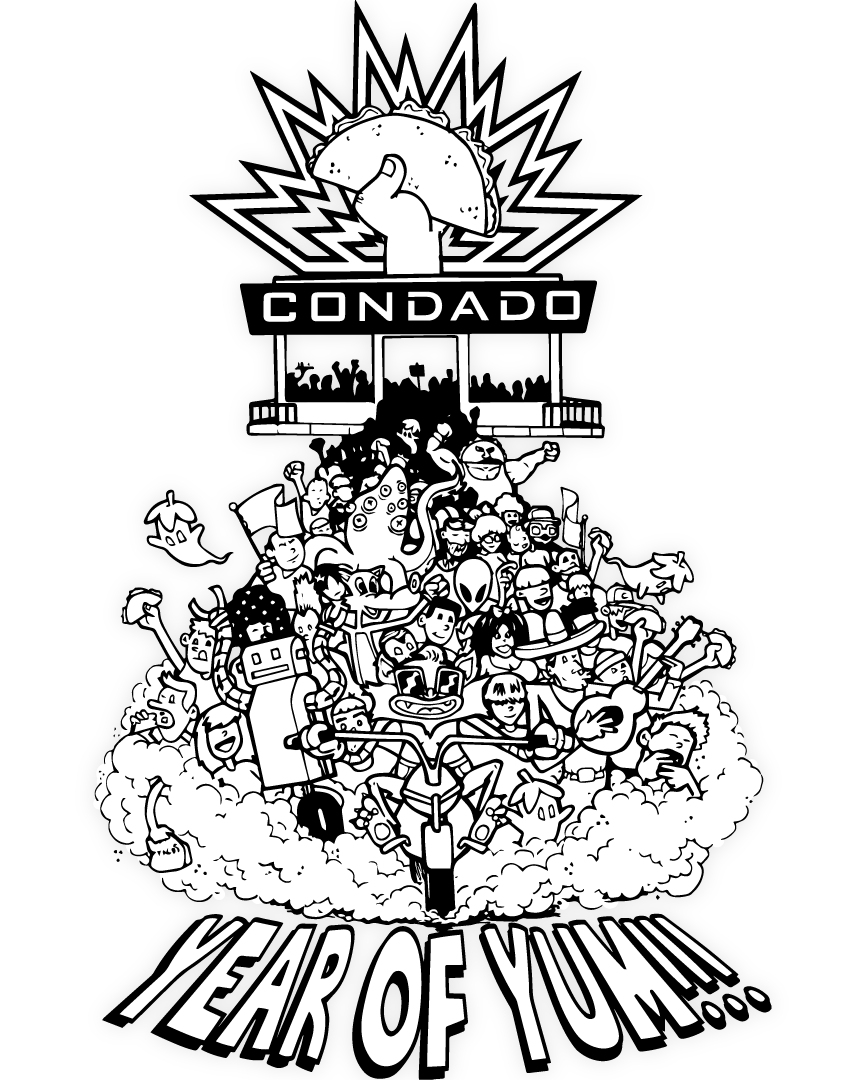 The first 100 guests in line at all of our restaurant grand openings win a "Year of Yum" (aka one free taco a week for a year), through the Condado Tacos app!
What are you waiting for? Hop in line and join the 1500 other Year of Yum winners who have been awarded nearly 80,000 tacos since 2021!

What is the age eligibility for the prize?
You must be 16 years or older to win the Year of Yum.
How do I receive my prize?
The first 100 guests in line at 10 am will receive a unique code. Keep this code secret - it can only be used once.
Where do I enter the code?
Redeem the prize following these steps: Open the Condado Tacos app, select the More menu, then "Have a Voucher," and enter the code. After entering your code, the YOY prize will appear on the rewards page and send every seven days for 52 weeks.
When does the code expire?
The code itself expires 48 hours from opening. So please immediately enter the code into your app.
What if I left my phone at home?
Keep your code safe & add it to the app as soon as you can. The code will expire 48 hours after grand opening.
Do the Free Tacos expire?
All tacos expire one year from the start of the prize. For example, if you received your YOY on 1/1/23, all your YOY tacos expire on 1/1/24.
Can I use multiple taco rewards at one time?
No, reward redemptions are limited to one reward per transaction.
Can I use the Free Taco reward on Bud Boxes?
Unfortunately, taco rewards cannot be redeemed on Bud Boxes.
---